The arrow in the image below is pointing to the empty station ready to for me at the Get RIPPED! Buffet class. Unfortunately, a heavy nosebleed, which started on my way to Repsol Sport Centre, prevented me from ever getting started.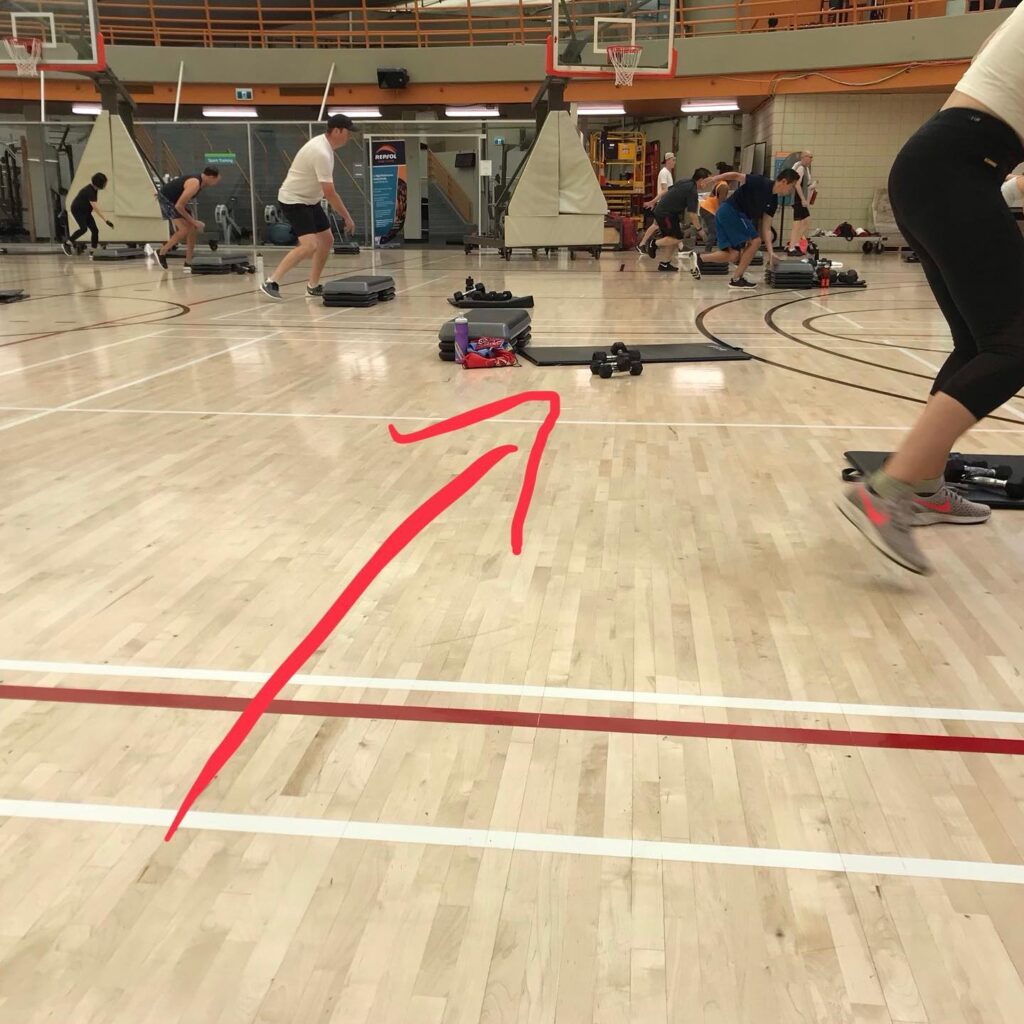 As a chemo patient, if a nosebleed isn't stopped within 20 minutes, it requires a visit to the ER. That's because my platelet count is likely low and usually the reason I can't form a blood clot naturally. It also explains why I bruise so easily.
When it hit the 20 minute mark, I texted my husband to let him know that I was going to call 911. It's dangerous to drive with a bleeding nose as you are not only distracted, but if you have lost a lot of blood, it could result in fainting.
My husband was just about to go out of town with friends to cycle between Canmore and Banff and get a much needed break from watching the children.
About 5 minutes after he arrived at the gym to help me gather all my belongings and get me in the car, the bleeding started to ease up, so we turned around and went home. It stopped entirely a few minutes after getting home. Thankfully my husband was still able to make it to his meeting point for his bike ride before his buddies left town, so he can still get a day to himself "sans kids".
I guess I get an "A" for effort for at least showing up at the gym. It's too bad I didn't make it past the bench as I was really looking forward to the class. I just resting up and should still be able to take the kids for their play date with some of their best buddies and with friends of ours.
Thanks to Jari Love for helping me set up my station and sorry for leaving you to pick up after me since I had to leave unexpectedly.